ABOUT ME
---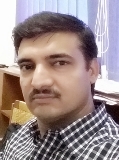 Dr. Asifullah Khan, Professor, Pakistan institute of Engineering and Applied Sciences (PIEAS) has a distinguished 19-years teaching and research career. Recently, he has received the prestigious "Pride of Performance" award in Computer Science from President of Pakistan. He received Gold Medal in M.Sc. Physics in year 1996 and received MS degree in Nuclear Engineering from PIEAS in 1998. He received MS and PhD degrees in Computer Systems Engineering from GIK Institute in 2003 and 2006, respectively. He received post-doctoral research fellowship from South Korea and carried-out research at Asia's top ranked research institute, GIST from 2007 to 2009.
Dr. Khan is an active researcher and teacher in the fields of Machine Learning, Pattern Recognition, Digital Watermarking, Image Processing, Computational Intelligence, and Deep Neural Networks. Dr. Khan introduced the idea of intelligent decoding of a watermark in presence of attacks and especially, developed methods for protection of medical images and patient related information in healthcare. Dr. Khan developed novel watermarking techniques for securing DNA sequences, and databases. In addition, he has developed intelligent classification techniques for the detection of Colon and Breast Cancers. He has successfully supervised 14 PhD and 30 MS students. Currently, he is a professor at PIEAS. He is the reviewer of 47 reputed international Journals such as IEEE Transactions on Image Processing, Pattern Recognition, Amino Acids, and Information Sciences. He has 106 Journal, 50 Conference, and 8 Book Chapter publications to his credit. He has 4071 citations and an overall Impact factor of above 200. He has received Best University Teacher Award from Higher Education commission of Pakistan in year 2011. He has also received PAS-COMSTECH Prize 2011 in Computer Science and I.T by Pakistan Academy of Sciences. In addition, he has received HEC's Outstanding Research Awards for year 2010-2011, 2013/2014. He has also received Research Productivity Award (RPA) from Pakistan Council for Science and Technology (PCST), in year 2011-12, 2012-13, 2013-14, 2014-15, 2015-16, and 2016-17.
---
Post-Doc Computer Science, 2007-2009, GIST, Gwangju, South Korea.
Ph.D. Computer Systems Engineering, 2006, GIK Institute, Topi, Khyber Pakhtunkhwa, Pakistan.
M.S. Computer Systems Engineering, 2003, GIK Institute, Topi, Khyber Pakhtunkhwa, Pakistan.
M.Sc. Nuclear Engineering, 1998, PIEAS, Islamabad, Pakistan.
M.Sc. Physics, 1996, University of Peshawar, Peshawar, Pakistan.
---
Address: Room No. 108, B-block, Pakistan Institute of Engineering and Applied Sciences (PIEAS), P.O Nilore, Islamabad.
Telephone: +92-51-9248727
Fax: +92-51-9248600
Email: asif < at > pieas < dot > edu < dot > pk
---
Visitors